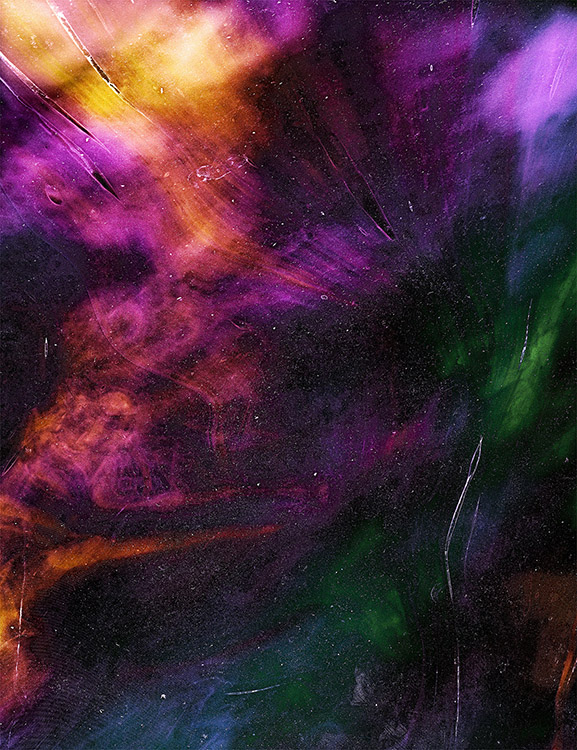 More Works by John D'Agostino
---
Editor: Mark Tursi
Publisher: Michael Neff
site design: ... sun-design.com
©2007 Double Room
Submissions
Taking inspiration from Charles Baudelaire's prose poem Le Chambre Double, published in Paris Spleen in 1869, Double Room, as the title suggests, is a literary and arts publication devoted to exploring the prose poem and its unique and perhaps somewhat, rival sibling, flash fiction. "Who among us, in his ambitious days, hasn't dreamed of the miracle of a poetic prose?" asked Baudelaire in a correspondence with Arsène Houssaye, opening-up an intriguing and complex conversation between poetry and prose, fiction writers and poets. We open the doors of Double Room as one way of entering that discussion...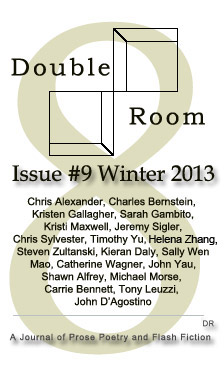 Double Room is a literary and arts publication founded in 2002 to explore the intersection of poetry and fiction. We also publish reviews, e-chapbooks, interviews, and scholarly essays. In addition, each issue features multiple works by a single visual artist. Recent guest editors have included G.C. Waldrep and Tan Lin.
Issue 1
Fall 2002/Winter 2003
Cole Swensen, Rosemarie Waldrop, Sean Thomas Dougherty, ...

Issue 2
Spring & Summer 2003
Bin Ramke, Peter Johnson, Joanna Howard, Albert Mobilio, ...

Issue 3
Fall 2003/Winter 2004
Ava Chin, Ray Gonzalez, Ron Silliman, Walt Whitman, ...

Issue 4
Spring & Summer 2004
Alison Townsend, Cecilia Woloch, Eleni Sikelianos, Richard Garcia, ...

Issue 5
Winter/Spring 2005
Russell Edson, Naomi Shihab Nye, Jean-Michel Maulpoix, ...

Issue 6
Fall/Winter 2006
Gary Young, Ron Silliman, Kim Hyesoon, Leslie Lewis, James Grinwis...

Issue 8
Summer 2009
Chris Alexander, Charles Bernstein, Kristen Gallagher, Sarah Gambito...